Soodus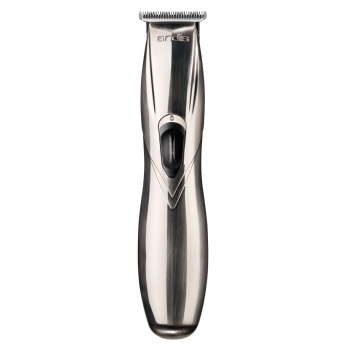 Zoom
ANDIS SLIMLINE PRO Li Cordless Trimmer, silver
Balanced trimmer with lithium-ion battery for trimming the neckline and light-duty touch-ups.
Slim and light. Excellent, reliable and powerful engine.
New blade design cuts hair more efficiently, runs faster, cooler and lasts longer.
Also suitable for Hair Tattoo (hair cutting in the form of drawings, letters, patterns).
Specifications:
• Rotary engine - 6000 rpm
• Charging time - 150 min.
• Working time up to 120 minutes (no charge)
• Weight - 140gr
• Dimensions: 15.6 cm x 3.5 cm x 3.5 cm
In The Package:
Trimmer
Charging Plugs
Tube of Blade Oil
European Charger Adapter
Four attachment combs: 0 (1/16") 1.5mm, 1 (1/8") 3mm, 2 (1/4") 6mm, 3 (3/8") 10mm
Cord Pack Adapter
Brush