Soodus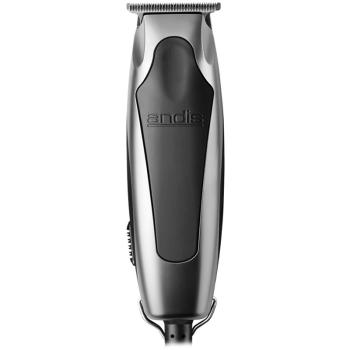 Zoom
ANDIS SUPERLINER Outlining, Detailing & Shaping Trimmer
The Andis Superliner is an ultra-close cutting trimmer that's perfect for outlining, detailing and shaping around the nape and ears. It's supplied with a detachable stainless steel T-Blade with a cutting length of just 0.1 mm.
Its elegant casing is ergonomically shaped with a soft-grip insert for comfort and a secure grip. Inside, there's a powerful but quiet rotary motor whose light weight ensures the Superliner is easy to handle too.
The Andis Superliner comes with plug adapters for the UK, EU and US and is supplied with 4 attachment combs.
- Weight: 230 g
Soodus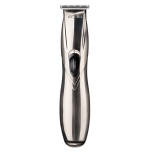 Balanced trimmer with lithium-ion battery for trimming the neckline and light-duty touch-ups.
Slim and light. Excellent, reliable and powerful engine.
New blade design cuts hair more efficiently, runs faster, cooler and lasts longer.
Also suitable for Hair Tattoo (hair cutting in the form of drawings, letters, patterns).
Produkta kods :
32445 ,
Piegādes laiks:
5